The Kazakhstan Legal Forum 2023, spread across two engaging days, served as a vibrant platform for legal enthusiasts and professionals to delve into the core of modern legal challenges and advancements.
The event, meticulously organised, unfolded a rich array of discussions that spanned from market regulation to the realms of digital law.
The first day saw a lively exchange of ideas around market regulation trends, setting a robust foundation for the discourse that followed.
The spotlight then shifted to corporate law and M&A (Mergers and Acquisitions), where seasoned legal experts dissected the intricacies of corporate legal frameworks and shared invaluable insights on global M&A trends.
As the digital wave continues to intertwine with legal frameworks, day two brought forward stimulating discussions on digital law.
The segments on Crypto and blockchain Law, Data Privacy Law, and Online Platforms Law were particularly eye-opening. They not only addressed the legal challenges posed by digital technologies but also explored the evolving legal frameworks catering to the digital age.
A dedicated segment on dispute resolution offered a deep dive into the latest practices and future prospects. Moreover, an insightful discussion on the constitutional court's challenges provided a glimpse into the judicial system's heartbeat.
The dialogues around the evolution of the legal profession and the trends in legal education added a layer of depth to the forum's agenda, underscoring the importance of nurturing a new generation of legal professionals adept at navigating both traditional and modern legal landscapes.
Rashid Gaissin moderated a session on asset recovery, where the new Kazakh Law on Unexplained Wealth was discussed in depth. Abbas Nawrozzadeh, a delegate at the forum, conducted many meetings on white-collar crime, adding valuable insights to the discussions.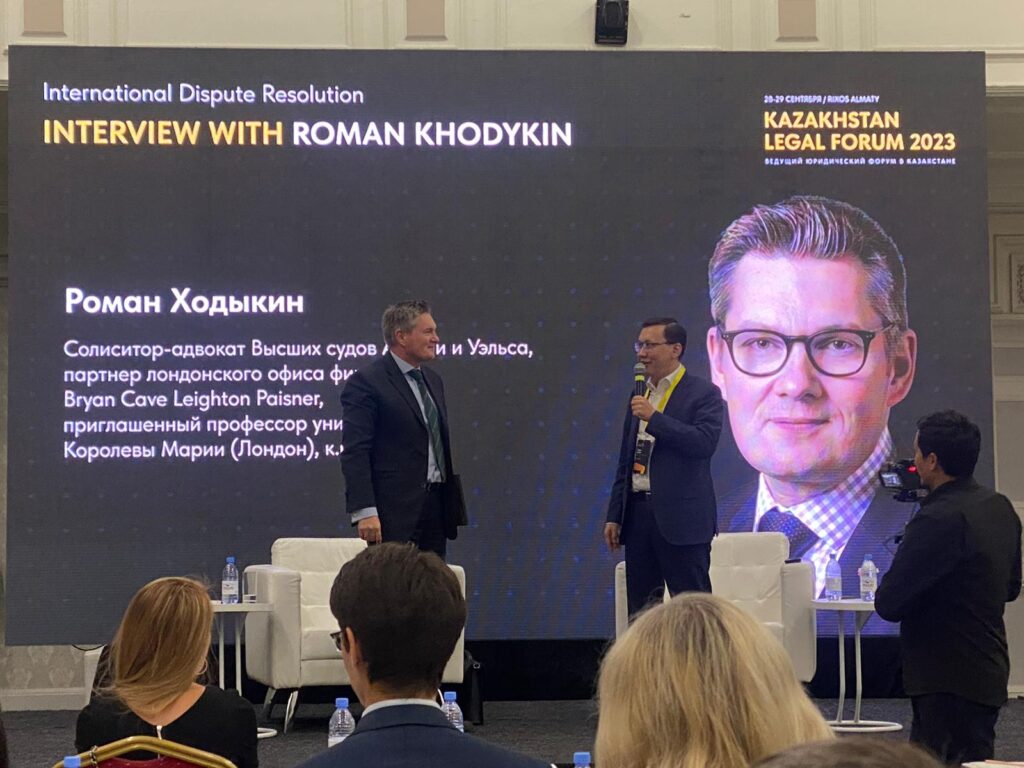 The Kazakhstan Legal Forum 2023, through its well-curated segments and expert discussions, not only enriched the legal discourse in Kazakhstan but also set the stage for more engaging and insightful legal dialogues in the future.
As the curtains came down on the forum, the anticipation for the next edition was palpable, reflecting the event's significant impact on the legal community.